Carbon reduction

you can trust
Direct & transparent access to premium offsets
Get started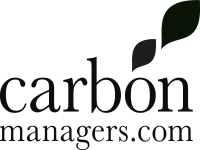 What we do –
Premium carbon offsets, direct from developers
01
Quality guaranteed
Rigorous quality controls to select superior projects. Accepting only recent vintage offsets from internationally recognised certifiers.
02
Transparency, start to finish
A fully auditable supply chain - from purchase through to retirement or delivery.
03
Fair & ethical
Empowering project owners to achieve the maximum impact for their planet-saving projects.
Fenix Carbon envisions a world full of planet-saving initiatives, where every company goes carbon neutral and beyond.
Read our mission
Why fenix carbon –
Have confidence in the credits you buy
Internationally recognised certifiers
Recent vintages
Favouring a buy to retire approach
Single origin only
Read our Quality Manifesto





What our customers are saying

"Over the last 4 years, we cut our carbon footprint by 85% but we still have some minor residual emissions that we wanted to offset. We used Fenix Carbon to support a carbon reduction project to do this. We liked that the Fenix Carbon platform was easy to use, provided information about projects and a detailed explanation about what we bought. The online payment system was also very simple and easy to use."

"We used Fenix Carbon to support a Nature Based Solution project in Colombia. The whole process was simple, fast and trustworthy. We liked that the Fenix Carbon platform made it easy for us to access trusted projects, certified by internationally recognised standards. We bought the credits in just a few clicks and received our certificate of retirement promptly."

"The Fenix Carbon platform helped our creative studio to find the best fit project for us: PET recycling in Romania, the first ever recycling project in Europe, certified by Gold Standard. We appreciated the clear explanation for each step of the process and the easy to navigate platform as well as the customer experience in general."
How it works –
Offsetting with us is easy
01
Find your perfect project
We have a diverse set of projects listed on our platform. Find exactly what matches your needs.
02
Purchase credits with ease
Access all project documentation and certification to assure yourself of project quality. Buy in just a few clicks.
03
Keep track of your credits
We offer fully transparent credit retirement or delivery. Each purchase is backed by an entry in the registy and a certificate.
04
API access
Need to automate project purchases? Use our API integration to allow simple access to our entire pipeline.
Who we work with –
We partner with high-integrity developers offering robust climate saving projects
Access our corporate customer base
Full control over pricing
Automatically generated contracts
Learn more
Ready to get started?
Go carbon neutral today with a diverse range of carbon offsetting projects available on our platform. If you want a deeper dive into what we offer, feel free to contact us.
Visit the marketplace