Verified data for carbon finance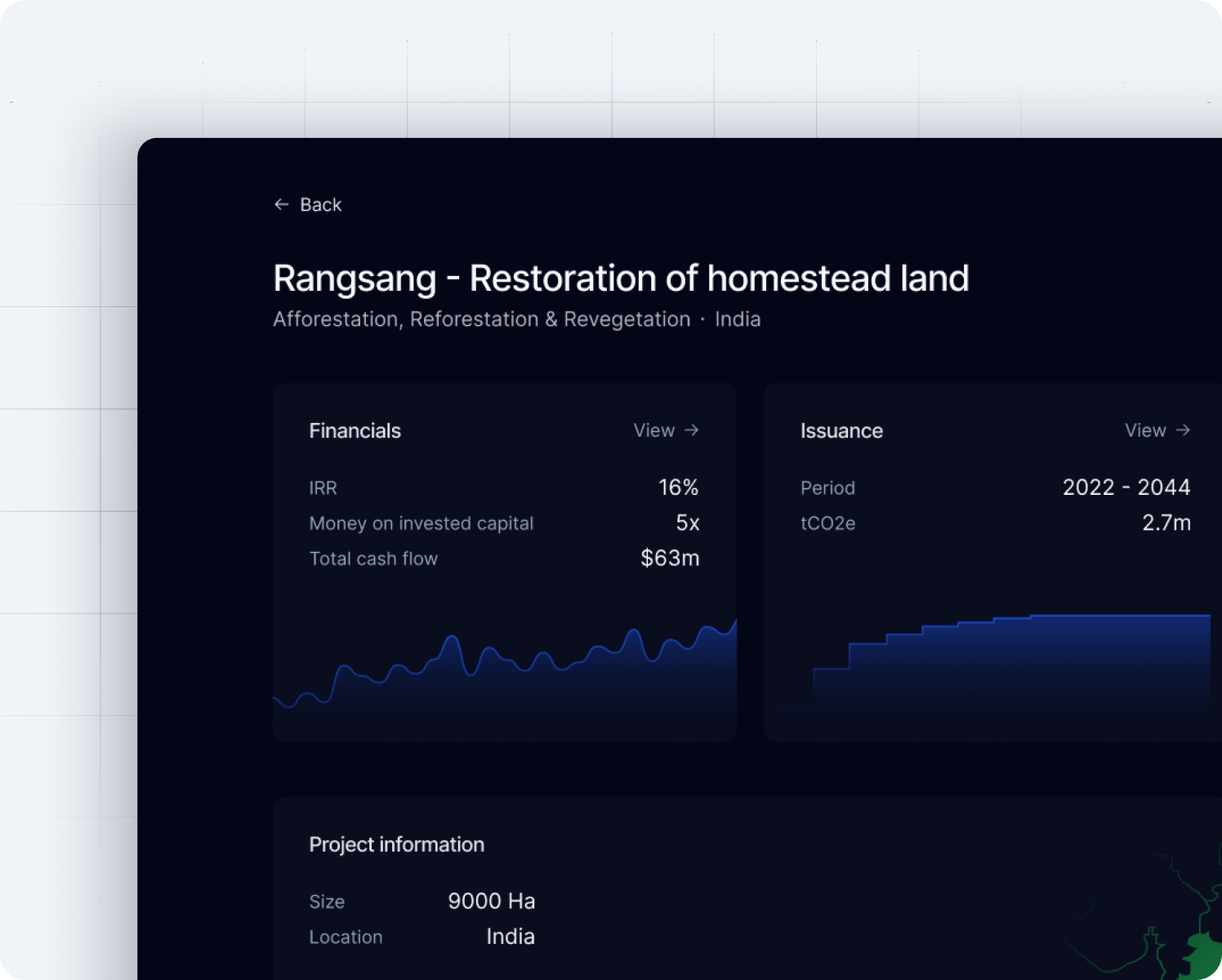 Our mission
Harness the power of data to unlock capital for early stage carbon projects
We believe that data is the missing connector between institutional capital and early-stage projects. Our platform simplifies the funding process, using rigorous, data-backed insights to attract the right investment for planet-saving initiatives.
How it works
Risk Management for carbon investment
Never venture unprepared. We offer a secure journey through the carbon investment landscape. Our platform provides comprehensive, verified data for due diligence and post-transaction monitoring. Equipped with risk mitigation tools and features like ratings and delivery-risk insurance, we build layers of assurance to safeguard your investments.
Data
Verified & Systematised
We use a range of MRV systems ranging from field data to advanced Earth Observation technologies to verify data, ensuring the authenticity and viability of your initiative. Our platform organises this data systematically, in a format suitable for investment and decision making.
Our Team –
Driven by purpose
We are a diverse group of carbon market experts, engineers and entrepreneurs with a deep passion for climate action. Together, we are looking to accomplish a vision that none of us could achieve alone.
Backed by