How to choose the right project: 5 questions to ask
From certification to permanence, here's how to really try before you buy
The Basics
7 mins
If the time has come to select your carbon offsetting project, it's important to have a clear understanding of what it is you're buying. With so many things to consider, and lots of jargon, it can be a confusing process.
So, to make things a little easier, we've whittled down the "need-to-knows" to five key questions.
Before you even get to the project, though – check how you're buying it. If you're using an intermediary, be sure they can answer your questions, or at least supply you with concise, clear information. If they cannot, move on, else you will be left with nagging doubts – or worse, you'll find out you've not bought what you thought you were buying, and it may be too late to change your mind.

The five questions
1. Is your project certified? 📜
If you want to have confidence in the carbon credits you're buying, their project will need to be certified by an internationally recognised standard, typically one accredited by the International Carbon Reduction & Offset Alliance (ICROA). Learn more about the different certifiers, or standards, here and how certification is obtained here.
2. Do you understand what you're buying? 🧐
You may already have a preference as to which type of project you want to support. Quite simply, carbon offsets break down into two groups: carbon avoidance and carbon removal. More on that here. These two categories contain a number of different project types.
Carbon removals tend to fall into two project types: nature based, for example afforestation, reforestation & revegetation (ARR)); or technology based, for example direct air capture (DAC).
Carbon avoidance projects include:
Nature based (for example, forestry conservation)
Renewable energy (solar, wind, hydro)
Community (for example, improved cookstoves, water filters, LED lighting)
Energy efficiency (using less energy typically generated by burning fossil fuels)
Fuel switch (switching from fossil fuels to a greener solution)
Waste to energy (for example, capturing landfill gas and using it to generate electricity)
3. Beyond certification: What else do you need to look for?
It's good to understand the key measurable elements of carbon offsets: additionality, leakage and permanence. They're three of the more confusing concepts, but they're also among the most important.
Additionality ➕.C ould this project have happened without the benefit of revenue from carbon offset sales? If no, the project is additional. Arriving at the conclusion that a project is additional is a complex process – including establishing a "baseline" to measure against – but you should be able to find the concise answer in the supporting information that you'll be given when considering a project.
Leakage ➖.  Are emissions mitigated by the project going to happen elsewhere as a result of the project implementation? If yes, this is leakage. Sometimes, some leakage is unavoidable; in which case, how is the project addressing or compensating for the leakage? Again, look for the concise answer in supporting documentation.

Permanence ⏳.  Quite simply, how long will emissions be avoided, or effectively removed? Any avoidance project can only be guaranteed for the lifetime of the project. Once that ends, while there are no guarantees (for a reforestation project for example) the hope is that the measures put in place – and the benefits that have been achieved – can continue to be built on by the community.For a renewable energy project, a good rule of thumb is that the lifetime of the technology deployed will be around 25 years, so typically the project "lifetime" is shorter than that of, say, a forestry conservation project. If the technology lasts beyond the certified project's lifetime, or is upgraded, then the permanence will continue for as long as the technology works and the renewable energy installation continues to produce clean energy – whether the project lifetime is officially extended or not. Carbon removals, on the other hand, when technology based, can lay claim to far longer periods of permanence – maybe 100 to 1000 years when CO2 is removed or sequestered and, for example, set in concrete, or deposited in deep wells.
4. Does the project align with your activities and values? 💗
Typically, you'll want to support projects that resonate with you. Maybe you have an affinity to a certain geography stemming from your supply chain, or where you offer your services? It could be that a certain project type is the most important factor to you. Ultimately, it's a question of what you do, where you do it, and what you stand for.
5. Beyond carbon reduction, what are the other benefits? 🚀
Known as co-benefits, these are things that happen as an intentional consequence of the funding the project receives through carbon credits. Often these are aligned to the 17 United Nations' Sustainable Development Goals, or SDGs, but note that these were not invented for the carbon market, but with the target of making the world a better place.
However, not all co-benefits are defined by SDGs. While one leading certifier, Gold Standard, 'certifies' SDGs, the largest, Verra, does not. Project developers, and their consultants, can point out alignments if not certified by an accreditation body.
Just because there are no published SDGs, it does not mean there are no co-benefits. Look for how the communities within the project area have benefitted – consider fair employment, gender equality, decent economic growth, education opportunities. Then think about the local biodiversity – has it improved? Have threatened species been protected? Has soil erosion been mitigated?

I still don't have the answers I need. What should I do?
If you're ready to choose your project, but you don't know how to find one that is right for you, help is at hand. At Fenix Carbon, because all of our listed projects have been vetted as part of our tried and tested Quality Assessment Process, you can be free from nagging doubts about quality, integrity and effectiveness. Each project listing is packed with details, including answers to the key questions we've outlined here. To learn more about them, click here.
All of our projects detail simply and clearly how they meet the key requirements

Another option is to spread your investments over a number of projects, as part of a portfolio. This allows you to spread your impact as well as your risk. At Fenix, we offer a number of portfolios that focus on specific geographies and project types.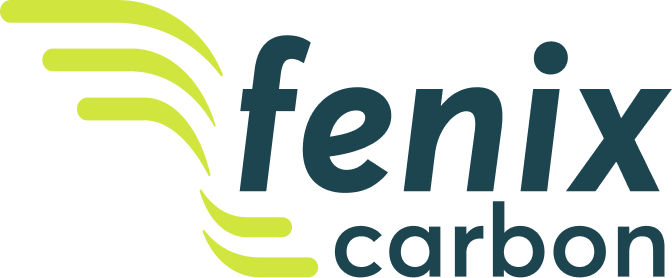 Fenix Carbon is unleashing the next million planet saving projects.
Our mission is to harness the power of data to unlock capital for early stage carbon projects.