An Introduction To REDD+
All you need to know about the largest part of the voluntary carbon market
Guides
4 mins
REDD+, which stands for reducing emissions from deforestation and forest degradation, was created by the United Nations in 2005 to help mitigate Climate Change. The framework included five key principles:
Reducing emissions from deforestation
Reducing emissions from forest degradation
Conservation of forest-carbon stocks
Enhancement of forest-carbon stocks
Sustainable management of forests
While REDD part refers to points 1 and 2, the plus symbol (+) refers to points 3, 4 and 5, which focuses on conservation and sustainable development.
Why is REDD+ important?
Behind the burning of fossil fuels, deforestation and forest degradation is the second leading cause of global warming, responsible for about 15% of global greenhouse gas emissions.
To put that into context, 80% of the Earth's above-ground terrestrial carbon – and 40% of below-ground terrestrial carbon – is in forests. As a result, it is typically seen as a cost-effective solution to global warming as there is less reliance on developing new carbon removal strategies. Unlike afforestation and reforestation activities, which generally cause small annual changes in carbon stocks over long periods, stopping deforestation causes large changes in carbon stocks quickly.
In 2021, REDD+ issuance equated to 122m credits and created a reliance on REDD carbon credits to supply the VCM. But there are challenges. The vast array of projects and difference in pricing can lead to questions from buyers –  in particular those projects, often of questionable quality, which are punted by 'carbon cowboys'. REDD+ projects have also not always worked well for people and the environment, as early attempts led to rights violations, particularly of communities' land ownership and forest use rights. Other REDD+ projects have been accused of generating financial reward for only limited additional forest protection. Fenix Carbon only grants access to high quality projects from leading developers, and helps navigate buyers through these questions.
Due to its large market share, the development of the REDD+ market is key to the VCM as a whole due to its large market share of issuances. REDD+ is based on establishing economic incentives for people who care for the forest. The forests are capitalised and prevented from being cleared or burned for timber and charcoal. The best way to do this is to allow forest communities and tropical forest nations to sell carbon credits when they can prove they have lowered deforestation below a baseline.
In addition, certain projects apply for the Climate, Community & Biodiversity (CCB) Program, which is the leading framework for assessing projects that simultaneously address climate change, support local communities and smallholders, and conserve biodiversity. High quality REDD+ projects, are typically certified under both VCS and CCB standards, driving a higher premium.
Ultimately, we believe that REDD+ has the potential to be a game changer for climate change mitigation, provided it can keep forests standing and offer financially viable alternatives to deforestation and logging.

Buyer's guide
CCB drives prices higher.
Consult regarding projects due to quality differences prior to purchase.
REDD/+ is the most common credit within nature-based solutions.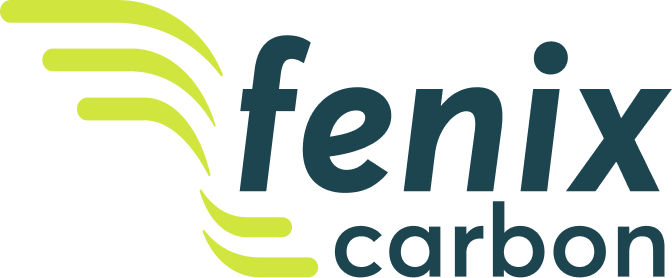 Fenix Carbon is unleashing the next million planet saving projects.
Our mission is to harness the power of data to unlock capital for early stage carbon projects.