Carbon Avoidance - Deep Dive
Stopping burning fossil fuels or maintaining natural carbon sinks, including REDD+
Guides
3 mins
It is now generally accepted that not all carbon credits are equal – indeed there are a vast array of individual characteristics that make carbon offset generating projects individual and thus more or less appealing to offsetters.
Carbon Avoidance
Quite simply, taking into account the true meaning of offsetting, to compensate for one metric tonne of CO2 is emitted, one metric tonne of CO2 is avoided elsewhere – hence avoidance. Carbon avoidance projects seek to avoid emissions, chiefly by stopping the burning of fossil fuels or to maintain natural carbon sinks like forests.
An important factor in an avoidance project is the baseline -  this is the volume of emissions that would occur in the absence of the proposed project. Avoidance of emissions over and above the baseline demonstrates additionality, i.e. the additional emissions avoidance by the development of the project.
Renewable energy is largely considered as stopping the burning of fossil fuels for the generation of electricity by using alternative methods such as wind, solar and hydro. Given the cost of implementing renewable energy projects in the developing/developed world has reduced significantly over recent years, such projects demonstrating true additionality are now considered to be limited to least developed countries (LDCs), as defined by the UN – and as such, Gold Standard and Verra will not register any new renewable projects outside of the LDCs.
A smaller category, nonetheless important one, includes  projects that capture emissions at their point of release at industrial facilities – this may not be CO2 – but, for example N2O – a gas up to 300 times more harmful to the atmosphere as CO2.
Maintaining forests as carbon sinks by effective protection or management largely falls under the banner of "REDD+" - a framework created by the UNFCCC Conference of the Parties (COP) to guide activities in the forest sector that Reduces Emissions from Deforestation and forest Degradation, as well as the sustainable management of forests in developing countries.
Community based projects such as clean cookstoves hold a unique position whereby the carbon avoidance provides funding which can greatly benefit the local population and environment. Replacing firewood burning as a cooking source reduces forest clearance and benefits the woman and children who are generally tasked with such gathering. Furthermore, the health benefits of not breathing firewood smoke in an enclosed environment is a major benefit to all. Indirect benefits such as funding community facilities such as clinics, schools, adult education facilities and woman's well-being are all worth investigating when considering such projects for offsetting.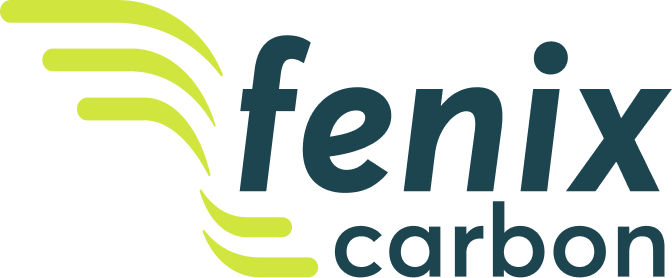 Fenix Carbon is unleashing the next million planet saving projects.
Our mission is to harness the power of data to unlock capital for early stage carbon projects.