Counting the cost of carbon middle men
Why 9 in 10 intermediaries avoid disclosing their carbon credit fees
Blog
4 mins
Carbon Market Watch – perhaps best known for pulling the rug on the Qatar World Cup's questionable claims on carbon neutrality – recently published a report that said that 90% of 'offsetting middle men' do not disclose the fees they charge, nor the profit margins they make when they sell carbon credits.
The report was the latest in a long line of media coverage that has highlighted long-standing issues with the VCM. But though its findings were the most emphatic (and certainly no less severe than The Guardian investigation that alleged that 90% of REDD+ credits were worthless) it drew relatively little interest (and anger) from press and industry peers.
Why is this? Perhaps it's because the concerns raised are part of the expected 'cost of doing business' in an immature market? Or maybe because the ethical implications are less understood, or somehow less immediate, than the more infamous themes of greenwashing and phantom credits.
Whatever the case, the report highlights one thing above all else: without transparency the market cannot achieve its ultimate aim, and instead will work to the advantage of a few participants.  A survey from Conservation International and the We Mean Business Coalition cited transparency on the use of revenues as the main obstacle discouraging greater utilisation of carbon credits.
Source: Conversation International & We Mean Business Coalition
To ram home the point, the CMW report also found that less than 1% of VCM retired credits have information on both buyer and intermediary involved. As the old adage goes, if you've got nothing to hide, why then are you hiding?
It doesn't stop there, either. Here's three more observations from the report:
1. Of the 10% of intermediaries who do disclose their fees, the average amount is over 15%. So it's safe to assume that the market average is significantly higher, as those who choose to share do so for some kind of competitive advantage. 🍰
2. By extension, when it's inflated enough to begin with, 15% is still a big number, and could mean even less of the buyer's investment reaches its intended destination. Allied Offsets, who conducted the study, found that as many as 250 projects involved brokers marking up the cost of credits by more than 200%. 💰
3. Aside from it being unethical, cowboy (as we call it) pricing adds to the confusion over true value. As the report says: "It is difficult to determine whether more expensive carbon credits are expensive because they are of higher benefit to the climate, or because their price is inflated by high intermediary profit margins." ⚖️
A different approach

While Fenix Carbon is not a reseller (we're a marketplace that links buyers directly with projects), naturally we think it's important to make it clear how we make money. It shouldn't take a report from an industry watchdog to force our hand. And that's why we display our revenue model on our website, front and centre:
This compares well, we think, with the recommendations laid out in the conclusion of the Carbon Market Watch report:
It also compares well with the competition. While it's an imperfect science, take a look at the table below, which shows the handful of intermediaries who were willing to participate in the study; those we can safely assume are the cheapest in the market.
Given our prices are set by the developer – and therefore not marked up before fees are applied – we're confident we offer not only transparency, but value to buyers and developers alike.
That doesn't mean, however, we can't do better. As the market continues to evolve,  we'll be looking at ways to adjust our business model.  We're committed to making it fairer, and for the benefit of all parties – except those who have no real business being here. Reports like this can only help us along that road.

Learn more 👇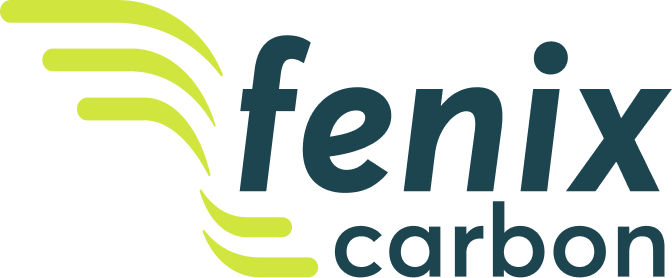 Fenix Carbon is unleashing the next million planet saving projects.
Our mission is to harness the power of data to unlock capital for early stage carbon projects.