Does Geography Impact Quality in the Voluntary Carbon Market?
The quality of the project is to be found in the project itself – not where it is situated
Guides
5 mins
The voluntary carbon market is exactly that – a market where ethical companies can voluntarily choose to buy carbon credits to offset emissions. Because of the voluntary nature there are no "rules" as to which offsets they should buy – it is entirely their choice. They will consider many or all the different characteristics of credits available in the voluntary market which include the project type, the geography, the body of certification ("standard"), the year when the avoidance or removal of CO2 was effective, the sustainability development goals, the co-benefits to the local population, environment and biodiversity and of course, price.
Let's take a look at one of these characteristics that tends to prompt questions – geography. Questions like "why are there no projects available in a country near me?", "why are projects in this country generally lower in price that projects in that country?", and most often "does the fact this project is in this country affect the quality?" So we shall take them one by one:
"Why are there no projects available in a country near me?"
The voluntary market in the main adheres to methodologies set by globally recognized certifiers or "standards". These standards set the rules that a project must abide by to qualify to generate carbon credits under its certification. These rules are strict and may restrict certain project development in certain countries. As an example, the two main standards in the voluntary market, Verra and Gold Standard have recently introduced a restriction on countries where new renewable energy projects can be registered and certified – they will now only accept registration of such projects in the 46 least developed countries (LDCs) according to the United Nations. Their reasoning is that renewable energy is now so advanced that the cost is low enough for developing/developed countries to reasonably afford and indeed, be profitable, without additional income from carbon credits. In other countries there may be a conflict between government legislation and/or compliant emissions trading schemes that restrict the development of voluntary projects for certain types. Hence, when searching for the offset to suit you, it may not be available in the first country of your choice, so you will need to think deeper about what geography that is available links to your buying criteria. This may have roots in your companies or customers geographical reach, your supply chain, or simply your wish to empathize with that geography.
"Why are projects in this country generally lower in price that projects in that country?"
The voluntary market prices itself. Therefore the biggest driver of initial pricing is set by the project costs and making a worthwhile return for the project owner and paying for the development of the project itself. Supply and demand then of course play their part in the actual price transactions take place at when credits are brought to market. In a country where project development costs are relatively cheap then clearly the price to market will be lower than a country where development costs are higher. Buyers will also quite often be prepared to pay a premium for projects that come from a less usual geography even though project characteristics may be very similar to another project in a geography that generates credits cheaper. This is again a characteristic of a voluntary market – there is no commoditization like in a regulated emissions trading scheme – buyers perceive value in their own preferences.
"Does the fact this project is in this country affect the quality?"
No. The quality of the project is in the project itself, not where it is situated. Furthermore, price in itself does not reflect quality – it reflects scarcity and desirability. At Fenix Carbon we set the bar high in terms of the quality of projects we accept as listings. We provide links to the standard which has certified the project and here you can find all documentation and check the aspects of quality that really mean the most to you, e.g. additionality, permanence, co-benefits, sustainable development goals, leakage and more.
Offsetting made Simple
At Fenix Carbon, you can find a wide range of projects offered by our network of project developers. If there is still not quite what you want listed, contact us, we will do our best to find exactly what you need. When it comes to purchasing, the transaction is simple and secure, and your credits will be retired by the developer on the registry as a public record – in your name – and you will receive certification to confirm as such. If you have your own registry account and wish to take delivery, then the developer will transfer the credits for you to retire at a later date. Do be aware though, if you are a PAS 2060 certified company or organization, you are required to retire the credits within 12 months of purchase. Learn more about PAS 2060 certification.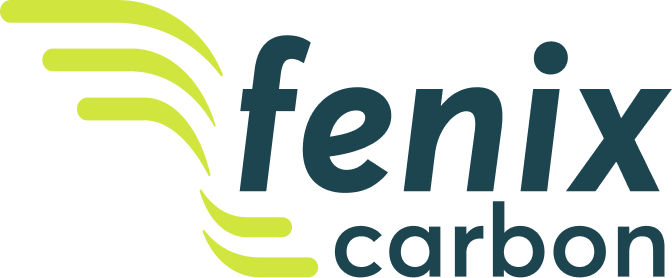 Fenix Carbon is unleashing the next million planet saving projects.
Our mission is to harness the power of data to unlock capital for early stage carbon projects.