Early-stage carbon offset Investment: A guide to due diligence
For effective due diligence, you must have data to verify what is happening on the ground
Guides
3 mins
The last few years have seen a large number of corporate commitments to Net Zero. As they start implementing their Net Zero strategy, many companies face challenges. Whilst emission reduction is the priority, the time it gets to deliver results means that there inevitably is some need for carbon offsets. As an example, Ikea, considered a leading company on the sustainability front, reduced its emissions by 6% in 2022, while increasing its revenue by 7%. This is fantastic progress! However, they still have 94% of their emissions to deal with…
As companies start buying offsets, they realise that this can be expensive, hard to access and subject to significant price volatility. That is why a number of companies look at signing long-term offtake agreements with project developers or investing directly into projects. Getting involved in early-stage projects can bring many benefits but is not without risk.
How should companies assess early-stage projects and mitigate risks?
The first step is to conduct due diligence. Specifically, one must access the project's data, and verify that the plan is sensible and accurately represents what is happening on the ground. Some of the key topics you may want to cover include:
The eligibility of the project under a recognised methodology
Legal aspects such as land and credit ownership
The emission reduction calculations
Frequency of natural events that could impact the project
Community engagement
The project's financial viability
Implementation plan & project management
The credibility of the project developer
In order to assess these risks, you will need to access accurate data that you can rely on.
Identifying risks is good, but how to mitigate them?
This is where risk management becomes important. You will need access to risk management tools in order to monitor any deviation from the plan and to cover any risk outside of the project developer's control. This is likely to include some of the following risk management tools:
Earth observation technologies
Pricing insights
Pre-issuance rating
Contract templates
Delivery risks insurance
Overall, any company with a Net Zero commitment will need carbon offsets and might want to secure access to high-quality projects for the years to come. They can do so by getting involved in early-stage projects. This will require a due diligence process and access to risk management tools to mitigate any implementation risks. Accessing the toolkit to mitigate these risks is the key to a successful investment. By getting involved in early-stage projects, companies take ownership of their destiny in a world moving towards a sustainable future.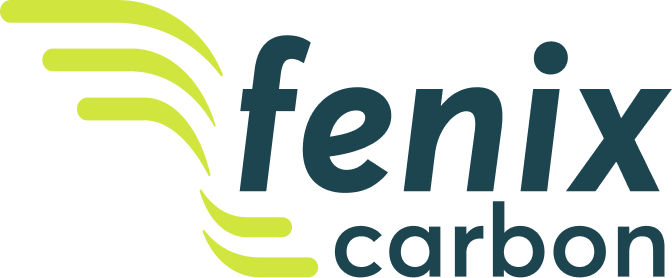 Fenix Carbon is unleashing the next million planet saving projects.
Our mission is to harness the power of data to unlock capital for early stage carbon projects.