How are Voluntary Carbon Credits Certified and Issued?
From feasibility to monitoring, understand what it takes to bring an offset to life
The Basics
3 mins
For a project to become eligible to generate carbon credits, it must be verified by one of the globally recognised certifiers, or 'standards'. While this is a highly detailed (and often lengthy) process, with each standard having its own specific requirements, in general the stages are similar:
Feasibility/eligibility – the project owner will engage a carbon expert to review the project to determine:

Whether the project is eligible to generate carbon credits
If so, which standard/methodology would be best suited
How many credits can be generated year on year, throughout the crediting period
Cost projections for physical project development, and the process to issuance


Once it is determined that a project is eligible and financially feasible, then a carbon consultant or consultancy will typically be appointed to take it through to issuance. The appointee becomes the project developer, or the proponent.

The proponent opens an account with the appropriate registry (unless it has one already).

Projects can then normally list in the registry's 'pipeline' and submit initial documents to the standard, or the standards authorised external body, to check the criteria.

If criteria are met, then the project will be registered and listed.

The Project Description Document is submitted, along with others specified by the registry.

A Validation & Verification Body (VVB) must then be appointed from a list authorised by the standard. They will compile and complete a validation and verification report and submit it to the standard.

The proponent must monitor the project according to the standard's approved monitoring plan, and submit a report.

The project will then be fully reviewed by the standard.

Carbon credits are issued.

Offsetting made simple
At Fenix Carbon, our marketplace offers a wide range of carbon credits from projects which have been issued under one of the globally recognised standards. If you cannot see exactly what you want, get in touch, and we will do our best to help find exactly what you need.
When you purchase with us, the transaction is simple and secure, and your credits will be retired by the developer on the registry as a public record – in your name – and you will receive a certificate to confirm the transaction.

If you have your own registry account and wish to take delivery, the developer will transfer the credits for you to retire at a later date. Do be aware though, if you are a PAS 2060 certified company or organisation, you are required to retire the credits within 12 months. Click here to learn more about PAS 2060 certification.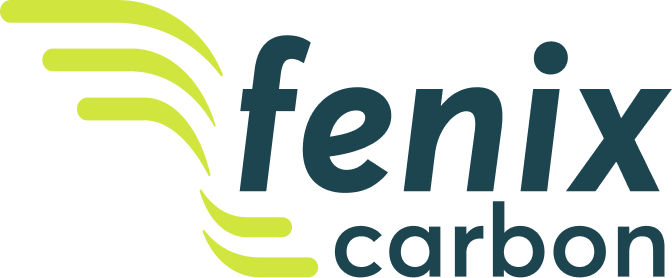 Fenix Carbon is unleashing the next million planet saving projects.
Our mission is to harness the power of data to unlock capital for early stage carbon projects.