An introduction to Scope 1, 2 and 3 emissions
From burning fuel to managing supply chains, Carbon emissions can touch businesses in many different ways
The Basics
3 mins
The GHG Protocol is the global standard framework for measuring and managing greenhouse gas emissions (GHG) from private and public sector operations, value chains, and mitigation actions.
This protocol requires that companies account for and report all Scope 1 and Scope 2 emissions. Scope 3 is optional.
Scope 1 – Direct emissions
These emissions are released directly into the atmosphere from company owned resources. Scope 1 emissions are typically very easy to measure and trace. In other words, they are emissions which are released into the atmosphere as a direct result of a set of activities, at a company level. However, they typically represent the smallest proportion of an organization's total carbon footprint. All fuels that produce GHG emissions must be included in scope 1.
Mobile combustion – all fuel burning vehicles owned or controlled by the firm.
Fugitive combustions - leaks from greenhouse gases (e.g. refrigeration, air conditioning units)
Process combustion - released during industrial processes, and on-site manufacturing.
Scope 2 – Indirect emissions
These emissions present a significant emissions reduction opportunity. These encompass indirect emissions from the generation of purchased energy, from a utility provider. However, if the reporting company, for example an industrial facility, generates its energy on-site from owned or controlled sources, the greenhouse emissions associated with the energy generation are classified as direct scope 1 emissions. In other words, all GHG emissions released in the atmosphere, from the consumption of purchased electricity, steam, heat and cooling.
Scope 3 – Indirect value chain emissions
These represent all indirect emissions that are not included in scope 2. This includes in the value chain of the company and both upstream and downstream emissions. In simple terms, all emissions linked to a company's operations. There are 15 categories associated to scope 3 emissions. They are divided into upstream and downstream emissions.
Upstream – encompass the indirect greenhouse gas emissions within a company's value chain related to purchased or acquired goods (tangible products) and services (intangible products)
Downstream - include the indirect greenhouse emissions within a company's value chain related to sold goods and services and emitted after they leave the company's ownership or control.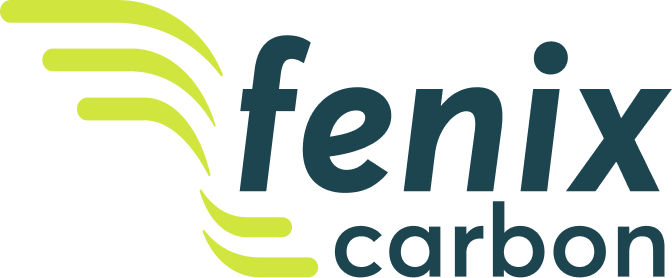 Fenix Carbon is unleashing the next million planet saving projects.
Our mission is to harness the power of data to unlock capital for early stage carbon projects.