Lifecycle of a carbon offset
All the steps an offset takes on the journey from registration to retirement
The Basics
4 mins
With rising awareness and concern about global warming, we hear more and more about companies using carbon offsets to reach carbon neutrality. But what's behind these carbon credits, and how are they certified?
A voluntary carbon credit, or carbon offset, represents a reduction, or removal, of one tonne of carbon from the atmosphere. This can be achieved by many types of projects, ranging from reforestation to renewable energy, as well as capturing carbon directly from the air. All these projects need to follow rigorous protocols before they are certified by legitimate organisations such as Gold Standard, Verra, Climate Action Reserve and the American Carbon Registry among others.
Six signs
During their certification process these organisations will make sure that each project displays six features. They are:
Measurable results
The prevention of leakage (reducing emissions rather than moving them elsewhere)
Additionality (reducing emissions beyond business as usual)
Permanence (emissions are kept out of the atmosphere for a reasonable length of time)
Following protocols (the monitoring of the project is documented)
Be verified by independent third parties


From registration to retirement
While the certification processes vary slightly from one standard to another, there are a few steps that they all follow:
First, the project developer must register their project with the certifier of their choice. This includes presenting the project design and assessing it against the certifier's standards.

Once the certifier has issued an in-principle approval, the project is assessed by an independent auditor, called a validation and verification body (VVB). This consists of both a desk review and field visit to provide independent confirmation that the project is in line with the certifier's requirements. At this stage, the certifier approves the project design, and the project developer can start to implement the project — for example, planting trees. 

Next, the project developer monitors the execution of the project according to the approved plan. This might be making sure the trees are all alive and growing as they should. After a few years, trees will have grown and captured carbon. An independent validation and verification body audits the project to confirm that things have gone according to plan. They issue a report that is used by the certifier to review the whole project, who then creates a certified SDG impact statement, followed by a voluntary carbon credit from the chosen certifier.

The carbon credit is then registered with a registry that keeps a ledger of who owns it, who it is sold to and when it is retired. These registries can either be managed by the certifiers themselves or by third party registries. They include the American Carbon Registry, APX, Markit and Verra.

Companies willing to offset their carbon footprint can now buy these carbon credits. When they do, the registry records the change of ownership. When they decide to use it to offset their emissions, they retire it, which means the registry will cancel the carbon credit as it has been used, marking the end of its journey.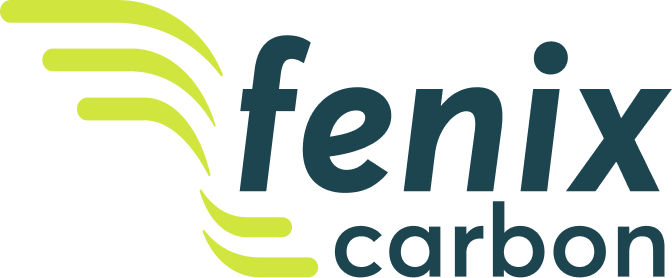 Fenix Carbon is unleashing the next million planet saving projects.
Our mission is to harness the power of data to unlock capital for early stage carbon projects.