PAS 2060 Certification of Carbon Neutrality – What does it mean?
Explaining the four-step process to demonstrate carbon neutrality
Regulation
3 mins
Making the decision that your company should be carbon neutral is a big step – but it's the right thing to do. How do you actually go about this and convey the message to your stakeholders, employees and customers?
The PAS 2060 standard is a carbon neutral certification that demonstrates that your carbon neutrality claim has been verified by a certification body. The British Standards Institution published their first carbon neutrality standard in 2010 and updated it in 2014. The objective is to increase the transparency of carbon neutrality claims by providing a common definition and recognized method of achieving carbon neutral status.
The specification defines a consistent set of measures and requirements for companies or organizations to demonstrate carbon neutrality and obtain PAS 2060 certification:
The carbon footprint must be measured and should include Scope 1 and 2 emissions, plus Scope 3 emissions that contribute more than 1% of the total footprint.
The entity must develop a Carbon Management Plan which contains a public commitment to carbon neutrality and outlines the following major aspects of the reduction strategy. This includes a time scale, specific targets for reductions, the planned means of achieving reductions and how residual emissions will be offset.
PAS 2060 requires the total amount of carbon emissions at the end of a reduction period to be offset by purchasing high-quality, certified carbon credits from one of the PAS 2060 approved schemes.
These certified schemes, or "standards"  are:
Gold Standard – established in 2003 by WWF and other international NGOs – credits issued under this programme are called Voluntary Emission Reductions (VERs).
Verra – the Verified Carbon Standard (VCS) programme from Verra is the world's most widely used voluntary credit programme. Once projects have been certified against the VCS Programme's rigorous set of rules and requirements, Verified Carbon Units (VCUs) are issued. Verra also issues VCUs under the Climate, Community & Biodiversity (CCB) Standards which identify projects that simultaneously address climate change, support local communities and smallholders, and conserve biodiversity.
The United Nations Framework Convention on Climate Change (UNFCCC) Clean Development Mechanism (CDM) which issues Certified Emission Reductions (CERs). These credits must be retired on the appropriate registry within a 12 month period after purchase.
There are a host of specialist consulting firms who can help you through this process and when it comes to the final stage – buying the required offsets - Fenix Carbon's platform offers a wide range of projects for you to browse, compare and choose what is right for you. Look for our "PAS 2060" compliant mark to ensure the offsets you choose fit in with the whole certification process.
You may wish to check out our partners, Planet Mark, to take you through this journey – as they have hundreds of clients, including Bower Collective and Hive Cleaning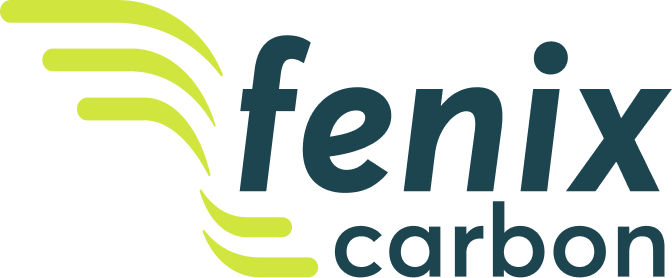 Fenix Carbon is unleashing the next million planet saving projects.
Our mission is to harness the power of data to unlock capital for early stage carbon projects.