Harnessing the Power of Data: Measuring the Impact of Carbon Offsets
Robust, diverse data plays a critical role in carbon offset impact assessment. Find out which factors are most significant in risk analysis.
The Basics
4 mins
In an era increasingly characterized by our collective response to climate change, carbon offsets have emerged as a viable solution for reducing greenhouse gas (GHG) emissions. However, quantifying the exact impact of carbon offsets can be complex and requires a robust set of data. This article aims to introduce the different types of data involved in carbon offset measurement and their significance.
Unraveling the Complexities: Data as the Key
Carbon offset measurements are a multi-dimensional puzzle. Each piece represents a unique type of data, such as emission estimation measurements, changes in land use, and biomass carbon sequestration rates. The precision of these data sets determines the accuracy of the baseline scenario, also known as the 'business-as-usual' case, and subsequent projection of future reductions.
But the context in which the data operates is equally significant. Legal structures, ownership rights, political factors, and community details must be navigated, further magnifying the complexity and importance of data analysis.
Trustworthy Proponents: A Cornerstone of Carbon Offset Projects
The interpretation and credibility of data are directly proportional to the integrity of the offset project developer. An in-depth analysis of the developer's profile and past performance is essential. Seasoned developers with a proven track record can pave the way towards successful carbon offset projects, encouraging new developers to follow suit and scale up their efforts to safeguard our planet.
Data related to land ownership and rights can affect the community's involvement, project implementation, and eventually the project's success. Detailed and accurate land tenure data are needed to avoid disputes that could impede the projects. Moreover, clear carbon credit ownership rights ensure that issued credits are effectively managed.
Rating Agencies and Earth Observation: The Watchtowers of Accountability
Rating agencies serve as the pillars of carbon offset data's credibility. By independently assessing and rating projects based on their potential to reduce GHG emissions, additionality, permanence, and other factors, they add a layer of trust and authority to the project's standing.
Likewise, earth observation technologies such as satellite imagery and remote sensing serve as the eyes in the sky. They capture critical data points including changes in land use, deforestation, and impactful events like fires, adding another dimension to the evaluation of project risks and longevity.
Risk Management: Necessity or Luxury?
Data forms the lifeblood of carbon offset impact measurement. It provides the foundation to establish baselines, monitor progress, and authenticate claims regarding a project's impact. As carbon offsets gain prominence in our battle against climate change, the demand for precise, reliable, and transparent data escalates.
Fenix Carbon champions the transformative power of data to unlock capital for carbon removal projects. We are creating a risk management platform for investors in carbon offset projects, bolstering trust and efficiency in our shared quest to preserve our planet.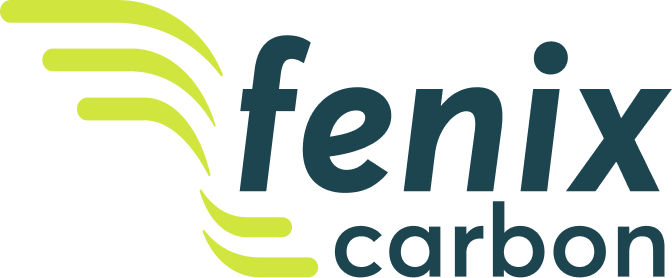 Fenix Carbon is unleashing the next million planet saving projects.
Our mission is to harness the power of data to unlock capital for early stage carbon projects.