Renewable Energy Carbon Credits
Wind, hydro and solar power make up a large part of the Voluntary Carbon Market
The Basics
2 mins
In the world we live in today, the burning of fossil fuels to satisfy growing energy appetite has been a major contributor to climate change. It is absolutely essential that the great achievements in transitioning to renewable energy are built upon and continued.
Renewable energy projects are categorized as carbon avoidance – they reduce emissions from fossil fuel burning power plants by generating electricity from renewable sources.
Renewable energy can take a number of forms and the most familiar are wind, hydro and solar. Up until around a decade ago, implementing renewable power plants was an expensive exercise. However since then the costs associated with procuring and implementing the technology has fallen significantly. Therefore, in developed countries, the adoption of renewable energy has increased with affordability – carbon financing which was a major factor in facilitating renewable energy programmes, especially in "middle income" nations, is no longer required to aid the adoption.
Carbon credits from renewable energy projects have traditionally made up a large proportion of the voluntary carbon market with Brazil, China, India and Turkey figuring prominently.
In light of such advancements in affordability, the two major standards, Verra and Gold Standard will no longer accept new projects in the renewable energy sector outside of the 46 least developed countries (LDCs) as defined by the UN. A new standard – the Global Carbon Council, based in Qatar, has stepped in to potentially fill the gap allowing renewable energy projects in countries other than LDCs that can demonstrate true additionality to continue to register new projects. Whilst the GCC has in excess of 200 projects listed, their issuing of credits has been slow and their accreditation by ICROA has so far only been conditionally endorsed.
At Fenix Carbon we are watching developments with GCC closely. We do continue to list renewable energy projects certified under Verra and Gold Standard which have been through our stringent quality assurance assessment process, and we firmly believe all carbon avoidance credits have a big part to play in offsetting and the path to carbon neutrality.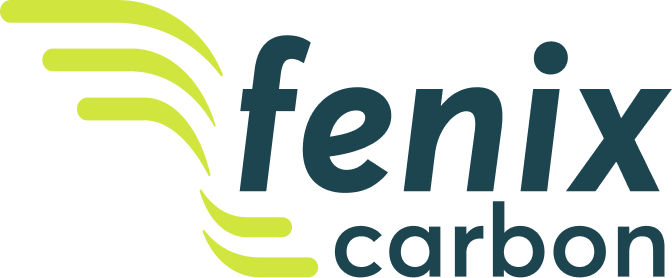 Fenix Carbon is unleashing the next million planet saving projects.
Our mission is to harness the power of data to unlock capital for early stage carbon projects.