The role of finance in early-stage carbon reduction projects
Increased funding can resolve the scarcity of quality carbon projects.
Guides
3 mins
In the wake of a number of greenwashing scandals, the carbon market is getting polarized. On the one hand, there are those who keep on buying carbon offsets indiscriminately. However, there is now a growing group focusing on a flight to quality. Searching for the highest quality projects is a quest that often reveals the shortage of data-rich carbon projects. Because these projects are scarce, they often sell out before they even issue credits, leaving many well-intentioned companies with little choice when it comes to compensating for their hard-to-reduce emissions. So how do we increase the number of high-quality projects in order to address this shortage?
Having spoken to hundreds of project developers around the world in the last two years, our answer is simple: Money. If only these project developers could access more financing, they would be able to bring many more projects to market, generate more credits and increase the size of existing projects.
Carbon finance: What's not working?
The idea of carbon finance is that an organization can develop a carbon reduction project, issue credits and sell them to finance the project. However, it takes years to bring the project to the issuance stage; and the project needs funding way before it gets to this stage. It's a chicken-and-egg situation so how do we finance early-stage projects before they issue any credits?
Currently, the options are limited. Hence the reduced number of available high-quality projects.
Self-funding: If a project developer has been operating for a long time and has built a strong balance sheet, they may be able to finance their early-stage projects out of their balance sheet. This is a good option but only a few organisations can afford it, unfortunately.
Forward sale: A forward sale consists in selling carbon credits at the beginning of the project, long before they get issued. Any down payment can be used to fund the project at its early stage. Forward sales have grown to become a common way to finance projects. However, such a commitment and the transaction will therefore require proper due diligence backed by verified data.
Equity investment: In this case, a financial investor provides the cash upfront to finance the project in exchange for a financial return. Equity investment is still limited but represents the most straightforward avenue to scale this market. Because such investment is risky, investors will likely conduct in-depth due diligence to get comfortable with the project. They will need verified data and will look for ways to reduce their risk in case the implementation of the project doesn't go according to plan.
This market is evolving fast. There is a lot to bet that the role of data is going to grow significantly in the coming few years. At least, if we want more money to flow in, this is the path it needs to take.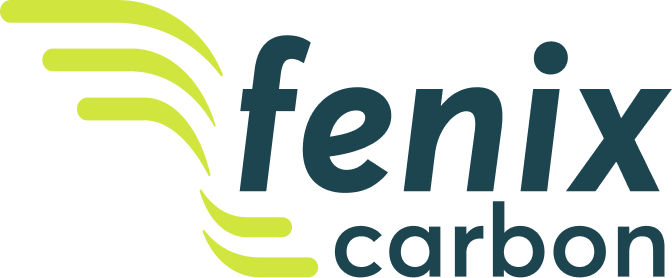 Fenix Carbon is unleashing the next million planet saving projects.
Our mission is to harness the power of data to unlock capital for early stage carbon projects.