Tradewater announces a new partnership with Fenix Carbon to deliver impactful climate solutions
Blog
5 mins
Tradewater, a B Corp and mission-based project development company, is excited to announce a new partnership with Fenix Carbon to provide impactful climate solutions for businesses and individuals worldwide. Through the partnership, Tradewater's projects will be featured on the Fenix Carbon platform, increasing access to carbon offset credits that help prevent catastrophic climate change.
Tradewater offers the highest-quality carbon offset credits, which are listed on the leading carbon registries and meet the highest standards by third-party verifications. The partnership with Fenix Carbon will initially focus on two project types (available on the platform):
Coming 2023: Methane Emissions Reduction projects
"High-quality carbon offsets play a significant role in a wide range of climate strategies. We're working hand-in-hand with project developers like Tradewater to unleash the next wave of planet-saving projects," said Thomas Herry, CEO of Fenix Carbon. "We're thrilled to offer these unique projects on the Fenix Carbon platform, because Tradewater offers both great value and represents real and permanent climate impact."
Urgent: The evidence for urgent climate action has never been clearer. Last week, the Intergovernmental Panel on Climate Change (IPCC) published a report which stated, "Continued greenhouse gas emissions will lead to increasing global warming, with the best estimate of reaching 1.5°C in the near term in considered scenarios and modeled pathways. Every increment of global warming will intensify multiple and concurrent hazards (high confidence)."

Effective: In addition, the scientists at Project Drawdown (a prominent climate strategy organization) consider the management of refrigerant gases to be a top priority in the fight against global warming. This is why Tradewater strategically focuses on these potent greenhouse and ozone-depleting gases, because they provide the most effective environmental solutions in the fight to prevent catastrophic climate change. Giving Green also names Tradewater's approach one of the Best Carbon Offsets for Businesses' Net Zero Goals.

Impactful: Methane emissions are the second most significant contributor to climate change, accounting for 30% of the rise in global temperatures since the industrial revolution.
The scientific evidence is clear – addressing the uncontrolled methane emissions from the oil and gas sector is one of the most effective climate solutions. Rapid and sustained reductions in methane emissions are critical to limiting near-term warming. This is why Tradewater is committed to permanently preventing the uncontrolled methane emissions from oil and gas wells from being released into the atmosphere.
Later this year, Tradewater will also offer Methane Emissions Reduction projects on the Fenix Carbon platform.
"We are thrilled to partner with Fenix Carbon to expand access to our climate solutions and work towards our mission of preventing catastrophic climate change," said Tim Brown, Tradewater CEO. "Fenix Carbon's commitment to social and environmental impact, and their holistic pursuit of climate impact, aligns with our values, and we look forward to working together to impact our planet positively."

Businesses and individuals can buy carbon offset credits from Tradewater's projects through the Fenix Carbon platform.
Visit their websites to learn more about the partnership and how to partner with Tradewater and Fenix Carbon to combat climate change.
------------------
About Tradewater
Tradewater is a mission-based B Corp that creates, develops, and implements high-value projects which permanently prevent the world's most potent greenhouse and ozone-depleting gases from being released into the atmosphere. Learn more at tradewater.us
About Fenix Carbon
Fenix Carbon sits at the heart of the carbon offsetting ecosystem, connecting project developers with investors and buyers – giving them the tools, capital and market access they need to flourish, in a fair and transparent way. Its goal is to facilitate the creation of one million planet-saving carbon offsetting projects. Learn more at fenixcarbon.com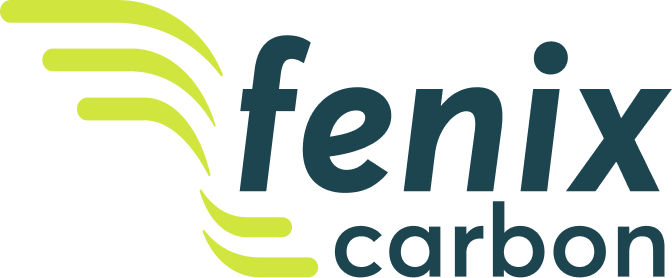 Fenix Carbon is unleashing the next million planet saving projects.
Our mission is to harness the power of data to unlock capital for early stage carbon projects.