Why do companies go carbon neutral?
Reducing emissions makes good business as well as ethical sense
The Basics
3 mins
It is undeniable that the planet is getting warmer as a result of climate change linked to greenhouse gas emissions. As a planet, we emit roughly 50 billion tonnes of CO2e greenhouse gases per year with the global pandemic doing little to reduce the problem.
To avoid a climate emergency, we have to reach global net-zero emissions by 2050.
While the burden of climate change has often fallen to the consumer to choose the most environmentally conscious lifestyle and products, now companies and investors are beginning to wake up to this problem. Each year more and more companies are committing to carbon neutrality. This is evidenced by the fact that, among Fortune 500 companies, mentions of carbon and associated terms have tripled over the past three years in corporate earnings calls and over 160 of those companies have made carbon neutrality commitments. In addition to this, the Climate Pledge initiative, spearheaded by Amazon and Global Optimism, has already garnered over 200 signatories to commit to net zero emissions by 2040 in line with the Paris agreement.
Research has shown that this commitment makes good business sense. With consumers and investors becoming increasingly environmentally conscious, companies can differentiate themselves and respond to consumer pressure by stating a clear commitment to environmental goals and creating carbon neutral products. In addition to this, employees are already targeting companies with a sustainability practice, with two thirds of millennials stating that they would be unwilling to take a job at a company without a strong corporate social responsibility plan. Looking towards the future, investors are putting pressure on companies to think with the long term in mind with many putting sustainability into their core considerations for portfolio companies.
Consumers are also becoming wise to the variety of ways to go carbon neutral and are digging into the specifics of how a company has managed their carbon neutrality goals. Offsetting projects are not created equal and can vary by co benefits, location and price.
So what can your company do about all of this? Well, there are multiple ways to start your carbon neutrality journey. It's important to analyse your carbon footprint and to reduce the amount of carbon emissions that you generate. One consideration is choosing to work from a sustainable workspace. However, it is not possible to reduce all of your emissions as so much of our supply chain is beyond our control. This is where Fenix Carbon can help.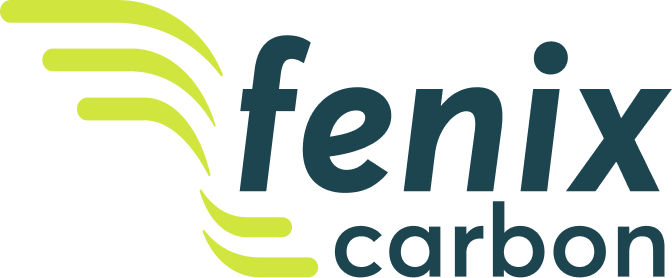 Fenix Carbon is unleashing the next million planet saving projects.
Our mission is to harness the power of data to unlock capital for early stage carbon projects.