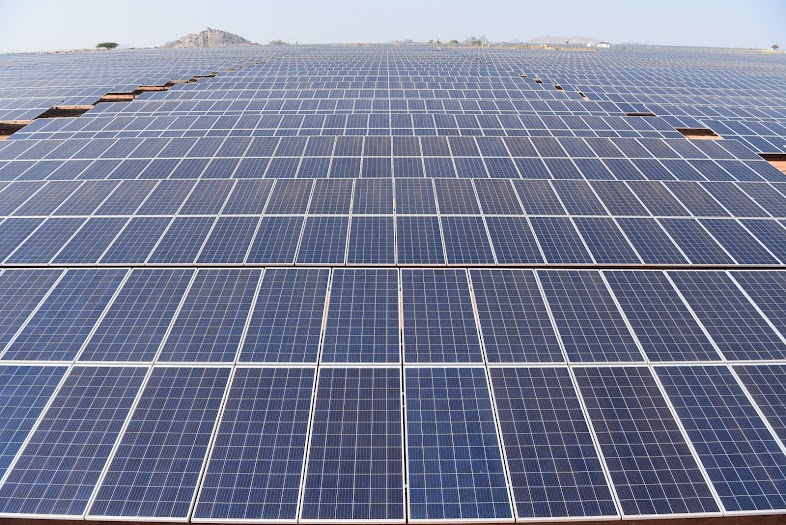 Renewable Energy
80 MW SOLAR BY FERMI SOLAR FARMS PVT LTD - CHALISGAON
Solar power project in India with direct impact on energy security, and co-benefits around health and education for the local population
PAS 2060 compliant
About this project
Highlights —
Delivering clean energy to the Indian electricity grid - which is mainly dominated by thermal/fossil fuel based power plants
Excellent employment opportunities for local people
Infrastructure developments such as improved roads in the local area
Summary —
The project is to generate clean electricity through renewable source of solar energy and to supply electricity to the grid. The project activity involves installation of (4 X 20 MW) 80 MWac (corresponding DC power of 4X27 MWp) solar power project in the state of Maharashtra.
Developer —
Emergent Ventures International (EVI) is a climate change consulting and trading organization, focusing on project development and transaction services. We work with project developers to help certify carbon projects and monetize emission reductions.
Why this project?
Providing the highest quality, premium projects is our keystone value. Every project listed on our platform has been reviewed and vetted in line with our rigorous quality assessment process.